There's no better way to build a strong foundation of discipline, fitness, and respect for others than with our Kids Martial Arts Classes at Fit and Fearless. We offer regular youth and teen Krav Maga programming that will help your child learn valuable self-defense skills while developing lifelong habits of fitness and strength.
Our Kids Martial Arts classes feature progressions from the most basic of instruction with our youngest students to the most intricate of details with our teens who are beginning to harness their athleticism.

Learn The Basics of Youth Krav Maga With Kids Martial Arts At Fit And Fearless
We offer two distinct Youth Krav Maga classes in our Kids Martial Arts programming at Fit and Fearless. These classes blend fun, excitement and top-notch instruction for an experience your child will carry with them the rest of their lives.
Youth Krav Maga class options include:
Ages 6-11: Students learn situational awareness, combatives and defenses in a fun, safe and exciting environment. They work on building confidence and discipline and learn life saving anti-bullying techniques. We also run an adult class at the same time, so parents can train while your kids do too!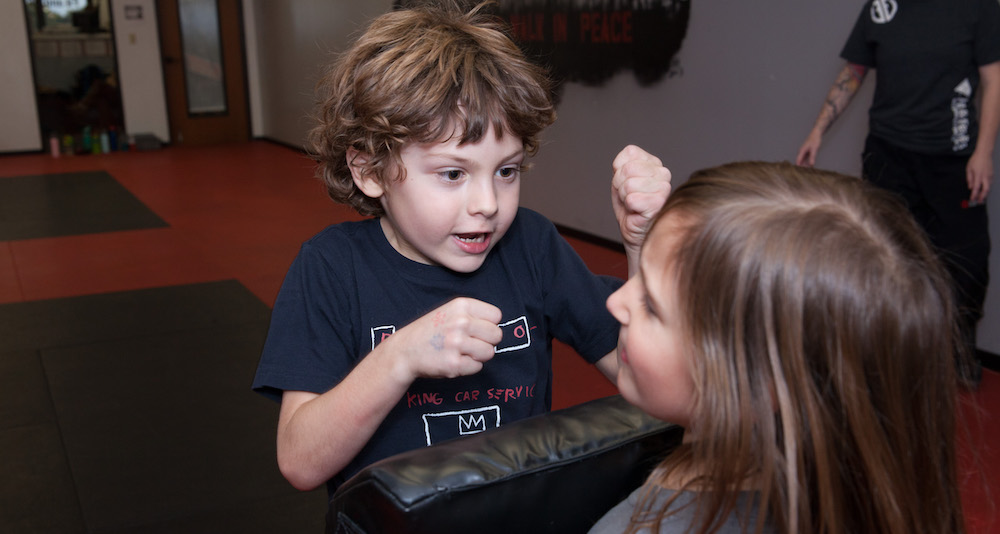 Built Strength, Confidence, And Leadership With Teen Krav Maga
Our Teen Krav Maga students are a special bunch as they navigate through potentially difficult years in their lives. At Fit and Fearless, we offer teens the most comprehensive Krav Maga training in Austin, while giving them the tools to build self-confidence and a sense of accomplishment as they progress through the program.
Teen Krav Maga offers students:
A complete total body workout
Lifesaving bully prevention and self-defense training
Clear cut goals that promote successes and accomplishment
Get Your Child Started Today!
We take pride at Fit and Fearless in serving the children of Austin with our Kids Martial Arts Classes. Through both our Youth and Teen Krav Maga training programs, we will give your child the tool to succeed in all elements of their lives. To get started today, simply fill out the short form on your screen now or CLICK HERE to book your appointment!