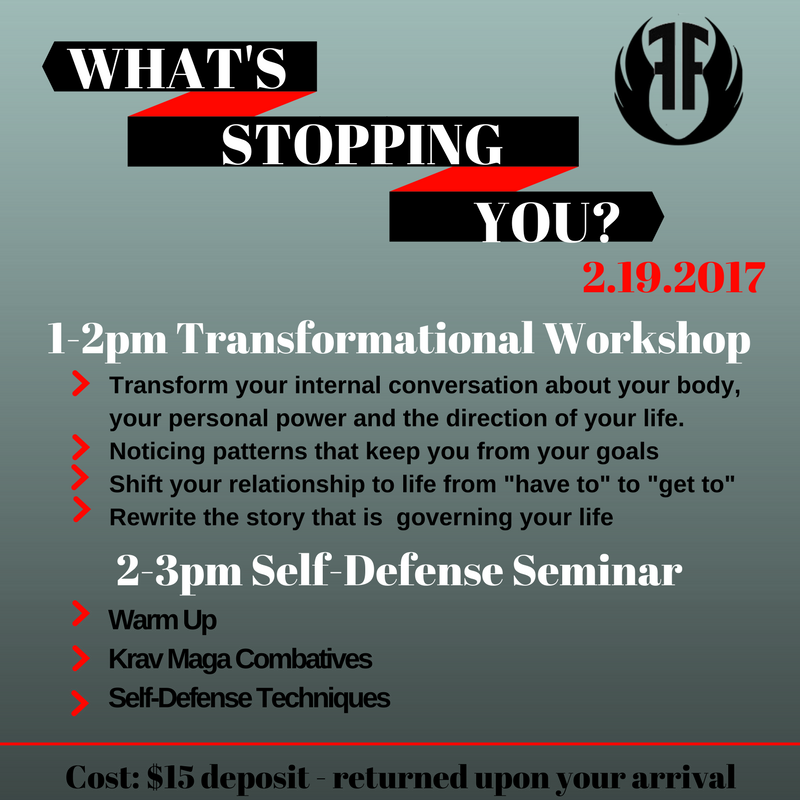 Top 5 Reasons people don't work out and take care of their bodies:
1) Money – Guess what, this event is free! You put down a $15 deposit but you get your money back when you show up.
2) Time – This one is all about prioritizing and stopping the stories you are telling yourself. We will cover this in the transformational workshop.
3) Guilt – We often hear from parents who feel bad taking time away from their kids. Did you know you will have more focused energy to spend quality time with your kids if you allow yourself to have your "you" time throughout the week.
4) Boredom – Yes, the gym gets boring – come try something you haven't done before and see if you have fun and want to keep doing it.
5) Self-Consciousness – This is the #1 reason folks give us for why they don't workout. You're worried you won't know what you're doing, that you're not in shape enough to start (you have to start some where!), that people will judge you – but what's crazy is, these are common fears that the majority of people feel when trying something new.
Come push past what has been stopping you from taking your life to the next level and spend a few hours with us this Sunday taking the first step towards reaching your goals. They aren't as out of reach as you think they are…..