Congratulations Emily Ledoux, you are the January 2018 member of the month!
Emily re-enrolled at Fit and Fearless about 10 weeks ago, and has impressed us with her hard work and dedication ever since. She has been a great brand ambassador in her short time here, and we are honored to have her as part of our Fit and Fearless Family. One of the things that stood out the most, was her willingness to get out of her comfort zone and try out Sparring and Open Mat.
Thank you for showing others the path to being Fit and Fearless, Emily!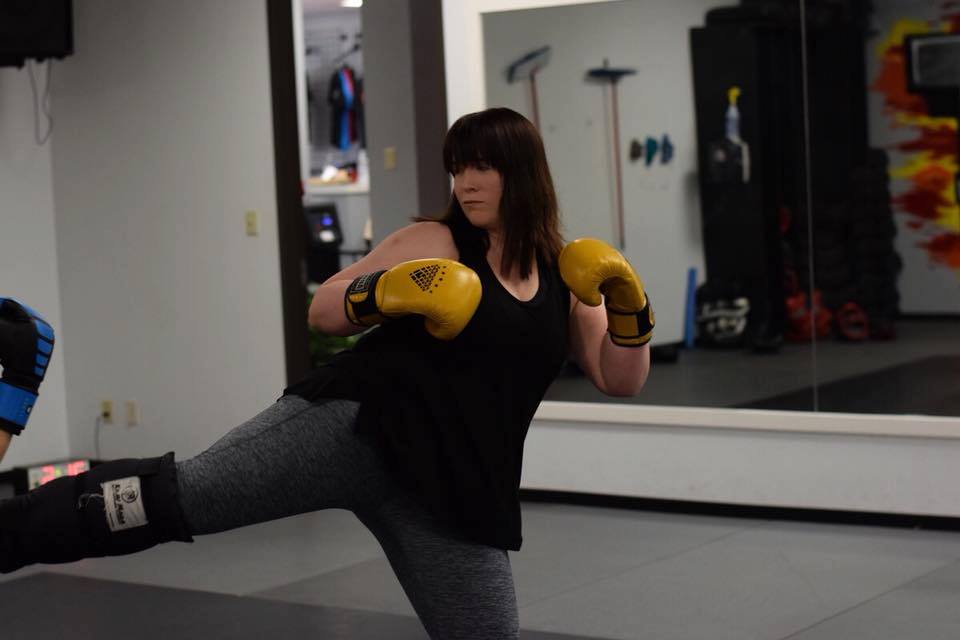 Emily IS Fit and Fearless.
Photo Credit : Rachel Hammond