Boost Your Motivation With Our Group Fitness Classes
It's no secret that working out alongside a room full of classmates will boost your motivation and competitive nature, giving you the energy to get the most out of each and every workout. Our Group Fitness classes at Fit and Fearless will give you the most well-rounded workout in Austin with a friendly, collaborative environment and top-of-the-line training from our highly skilled instructors.
Regardless of your age or experience level, we have a workout for you that will generate serious results without boring you class after class with the same repetitive movements.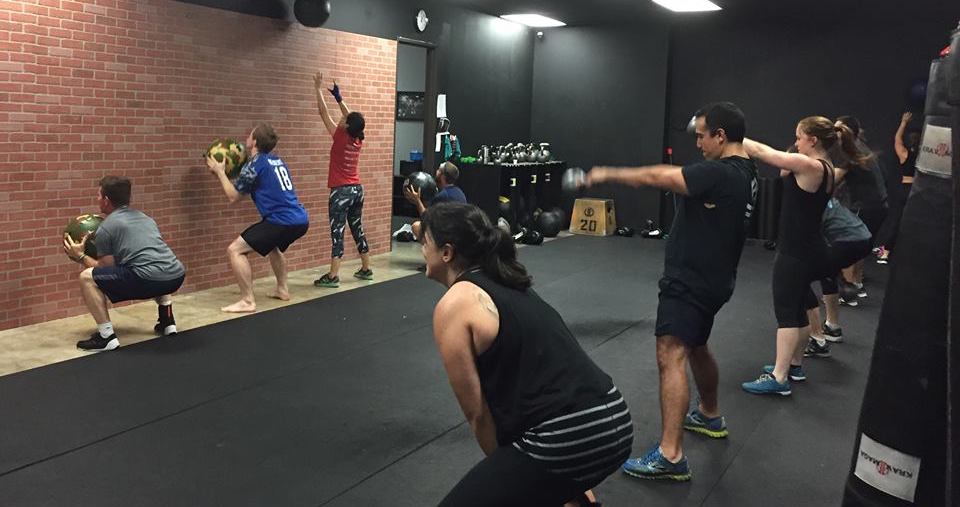 Group Fitness Classes In Austin Include:
Combative Conditioning (High Intesity Interval Training): A set of movements and exercises designed to balance work time and rest time in a way that keeps your heart rate pumping to melt away hundreds of calories.
KM Bag (Kickboxing): Experience a total body workout through a series of punches and kicks that keep your feet moving constantly and help you build lean muscle in areas you never thought possible.
Yoga And Mobility & Meditation: A fit body and stronger muscles won't tend to themselves. Take care your new gains with improved flexibility, added core stability and an often much-needed time to unwind.
KravFit Training: Think Crossfit without the barbells. This high-intensity functional movement training is great for any fitness level and athletic discipline by offering a series of stable techniques to build your strength.
Enjoy Health Benefits Away From The Gym
Whether you've been a competitive athlete your entire life or you've never even stepped foot in a gym, our Group Fitness Classes at Fit and Fearless will leave you feeling happier and healthier in everything you do.
Regular participation in our programs will help you:
Get better sleep
Relieve minor ailments that result from inactivity
Increase your physical stamina
Improve your self-confidence
Step Up To A Better Workout Today - Get Started Now!
Don't waste another workout trying to motivate yourself to perform. Let the skilled instructors and highly motivated students at Fit and Fearless push your fitness training to the next level. For more information on our Group Fitness classes or to get started today, simply fill out the form on your screen now or CLICK HERE to book your appointment!