Enjoy Comfortable, Collaborative Training With Wonder Woman Wednesdays
We want each and every client at Fit and Fearless to get the most out of their training and we know better than most that it's hard to push yourself and your body if you're just not comfortable. Our Women's Only Krav Maga classes offer you the chance to get your Krav Mag fix in a smaller, more collaborative environment.
The first Wednesday of each month at 7:45 pm we host Wonder Women Wednesday. This class is free and open to anyone in the public who identifies as female. The other Wednesdays of the month at 7:45 pm are also ladies only classes that are open to members and to the public for a $15 drop-in fee. Each month we will introduce a new theme at WWW and then continue to build on that theme in the following weeks.
The monthly classes focus on many of the same fitness and strength building concepts as our standard Krav Maga training, but we also work closely with our clients to address real-world threats that only women face.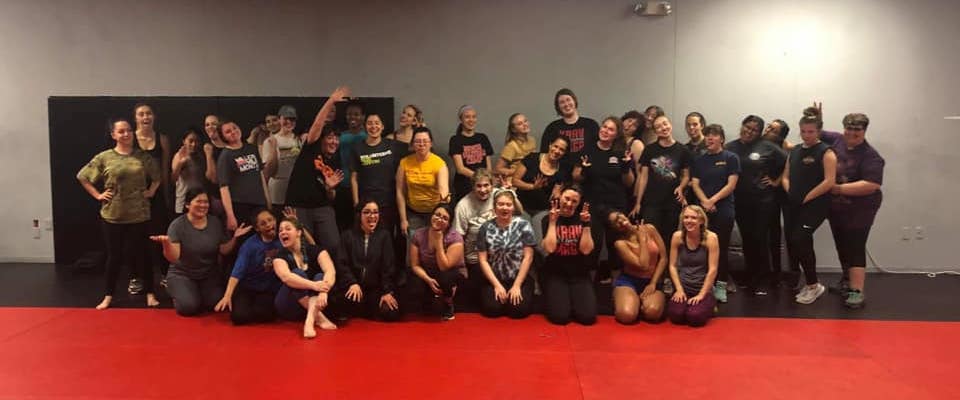 Take Advantage Of Free Training And Supportive Instruction With Women's Only Krav Maga
Have a friend that's new to the martial arts? Looking to show off your skills or share the valuable self-defense techniques you learned at Fit And Fearless? Our Women's Only Krav Maga classes are FREE and open to anyone in the community who identifies as female.
We feel strongly that Krav Maga training can help women stay protected against the many dangers in our world. Our Wonder Women Wednesday classes aim to reach as many members of the community as possible and spread the valuable tools we teach on a daily basis.
Women's Only Krav Maga students will learn how to:
Ward off a surprise attacker
Combat an intruder
Stay alert for dangers in any situation
Build Your Skills Before Taking Them To The Big Stage
We encourage participants in our Women's Only Krav Maga classes to eventually transition to our co-ed classes where more realistic training can take place. But we invite you to be the judge of that transition. And if it simply never happens. Well, we're just happy that you're working hard to build a stronger, fitter, safer YOU!
Join Us Soon For Women's Only Krav Maga
There is nothing to lose with our FREE Women's Only Krav Maga Classes. Join us the first Wednesday of every month at 7:45 pm and get started on your fitness journey. Simply fill out the short form on your screen or CLICK HERE to book your appointment!